At Voler Strategic Advisors, we aren't only committed to solving problems on behalf of our clients. Equally important, we encourage our colleagues to actively participate in the community and utilize their skills to help create opportunities for communities most in need of support.
At Voler, this is the core of who we are. We are products of communities with economic disparities that have taught us the value of hard work and resilience. The safety net of support created by family, community, and public service organizations allowed us to see the endless opportunities that the world has to offer, and more importantly, instilled in us the belief that we were worthy and able to compete with the best in the world.
Today, our ability to instill that same belief in young people is something that inspires us. We understand the difficult journey, and are encouraged by the many young people we interact with who show that same dedication and a desire to succeed.
While the idea of changing the world can seem monumental, if not impossible, we know that change occurs one person at a time. It is our commitment to continue motivating young people to believe in themselves and to chase their dreams. It is our hope that they can pay it forward and inspire another generation to do the same.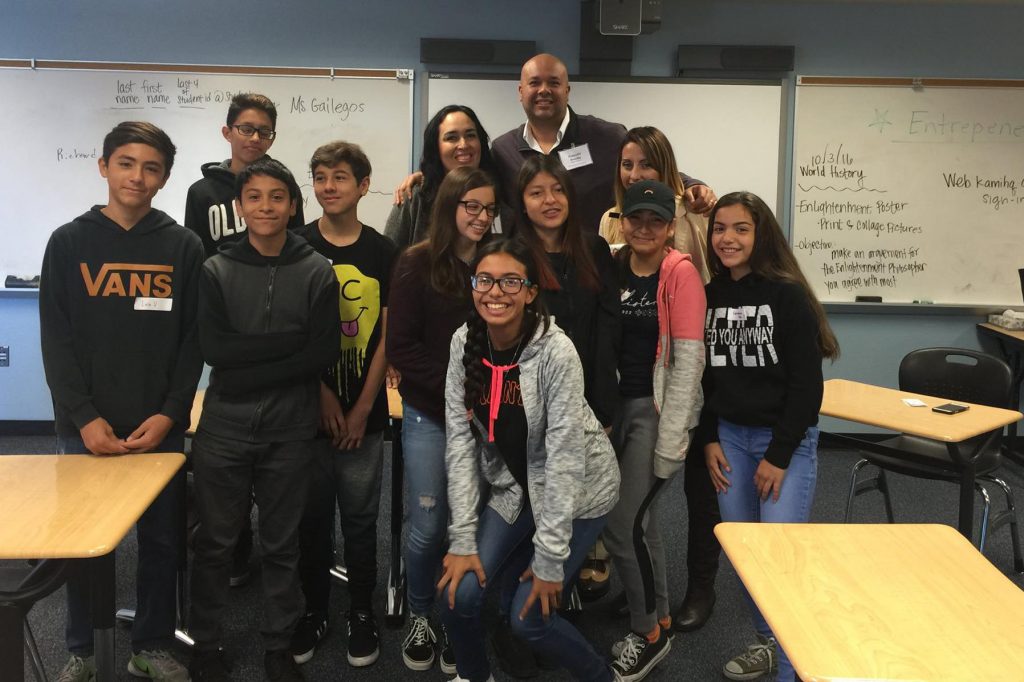 Voler Strategic Advisors team at the Latino Role Model Conference, William C. Overfelt High School.